Fraud & risk
Can London keep the FinTech crown?
Staying one step ahead of overseas innovation
The mobile internet revolution has powered the explosive growth of the FinTech (or financial technology) sector. For some, it's set to transform the way we live, work and do business in the future. Others say the transformation has already begun.
For some time, London has been home to the world's largest financial services sector. It follows that the city is naturally seen as the FinTech capital of the world. A combination of high investment and innovation-friendly regulation has incubated a huge number of FinTech start-ups, each keen to disrupt the market and become the Uber of the financial world.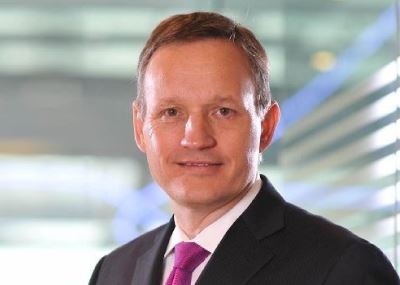 The launch of 10x Future Technologies by former Barclays CEO Antony Jenkins is a prime example. Aimed at modernising the back-office technology used by banks, it promises a new kind of cloud-banking platform that can host hundreds of apps that will transform the way we manage our money.
According to Jenkins, it will be better for consumers, banks and society as a whole. The name refers to the company's belief that its services are ten times better than those offered by traditional institutions. By allowing banks to access and leverage all their customer data easily, it aims to provide financial products that are more cost effective and personalised than anything currently available on the market.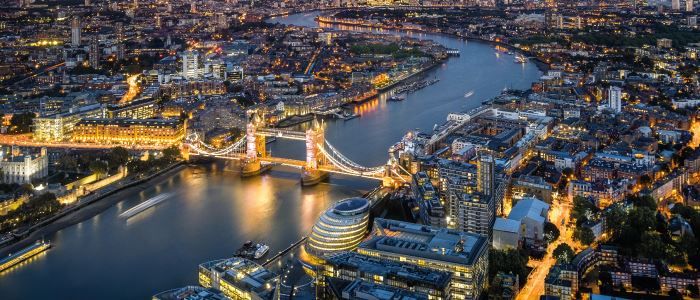 Whether 10x can become the next Uber is anyone's guess, but Brexit is an important consideration. With no one sure exactly how Brexit will affect London's financial dominance, a number of start-ups have already chosen to base themselves elsewhere in Europe.
All eyes on China
What if the crown goes further afield?
The next contender for the FinTech crown may well be outside Europe altogether. China is one of the fastest-growing FinTech markets on the global stage. It benefits from both a highly supportive regulatory environment and a booming e-commerce sector. For financial services and technology companies operating in the region, China is already an important hub.
Companies that harness data dominate KPMG's recent ranking of the 50 leading Chinese FinTech companies
For example: Suanhua Credit uses big data to provide risk management services. It covers consumer finance, risk management and data analytics, and aims to provide solutions that cover the whole lending process. The ultimate goal is to reduce the rate of non-performing loans in the nation's banking sector.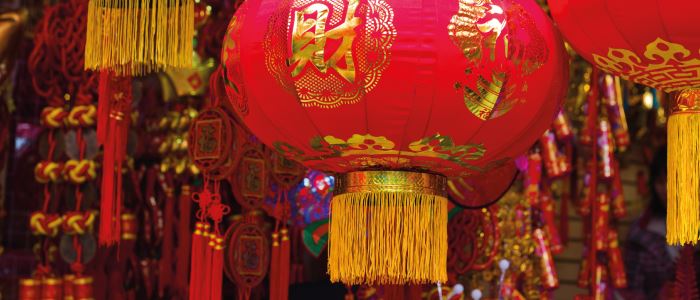 QuantGroup leverages big data to provide financial services for consumers and small enterprises placing orders on e-commerce sites. It provides a range of tailored and accessible credit services for consumers using WeChat and other third-party mobile applications. 99Bill also focuses on the convenience of mobile applications.
Its users access services like mobile payments, consumer loans, and saving services through a single account.
Many of the start-ups in China are similar to 10x in that they aim to put control into the hands of the consumer.
All may not be lost
All may not be lost for the UK. The Revised Payment Service Directive (PSD2), to be implemented in 2018, will completely remove banks' monopoly on customer account data and payment services. Customers will be able to use third parties to manage their finances through open APIs.
Effectively, any company looking to capitalise on the banks' existing data and infrastructure will be able to. That's good news from a consumer point of view. The expected explosion in innovation may well leave traditional institutions languishing behind. As the Directive covers the whole of the EU, it could lead to a rise in cross-border banking. If London can capitalise on this, it could be just what's needed to retain the crown.
Taking to the cloud to fight fraud
In recent years, the rapid growth of the online credit industry in China led to a vast surge in fraud. With it came a rising tide of intelligent career criminals. Countless businesses and individuals across the nation fell victim to insider fraud, application fraud and identity theft. As much as 16% of refused applications were fraud related.
With crimes growing in both cost and complexity, it became increasingly clear to both credit businesses and those on the front line of fraud defence that something had to be done.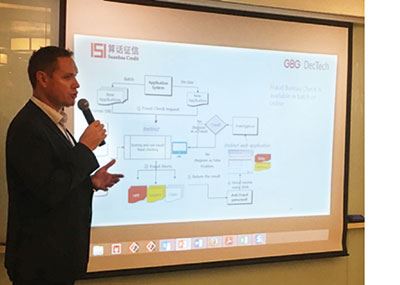 In response to market demand, GBG DecTech and Suanhua Credit joined forces to launch a powerful cloud-based fraud bureau.
This combines GBG DecTech's extensive experience and powerful anti-fraud engine with Suanhua Credit's own knowledge and credit data. It uses data from across the industry to identify fraud risk intelligently and efficiently.
The service is fully compliant with data protection laws, including SSL encryption, and will provide a powerful, long-term anti-fraud solution for the industry.