Our ability to establish trust between businesses and their customers places us at the heart of the global digital economy.
About us
With a rich heritage of more than 30 years, offices in 19 locations worldwide and more than 1,000 employees globally, GBG proudly stands as the global technology specialist in fraud, location and identity data intelligence. We are positioned to support your business challenges and enable customer growth by protecting companies and governments to fight fraud and cybercrime, lower cost of compliance and improve customer digital onboarding experience in today's digital economy.
Identity Verification: Ability to verify billions people in over 70 countries, ~60% of world population
Fraud and Compliance: Country agnostic fraud and compliance solutions, active implementation in over 30 countries globally
Location Intelligence: 240 countries and territories with address validation capabilities
Our unparalleled access to identity data
We use deeply embedded partnerships to access an unparalleled breadth of data. To develop products from this data we maintain a dialogue with clients about the problems they need help with. We then invest in our own R&D whilst constantly scanning the market for acquisition opportunities.
Our software solutions make use of machine learning, facial recognition, and many other cutting edge technologies. We maintain the highest standards of data integrity and demand the same of our partners and clients.
Global reach and support
Organisations choose GBG to establish trust simply, securely and safely with their customers across all countries and regions, with most recent growth being observed across APAC in which GBG now has customers in 12 out of the Top 20 high economy APAC countries.
The Data Journey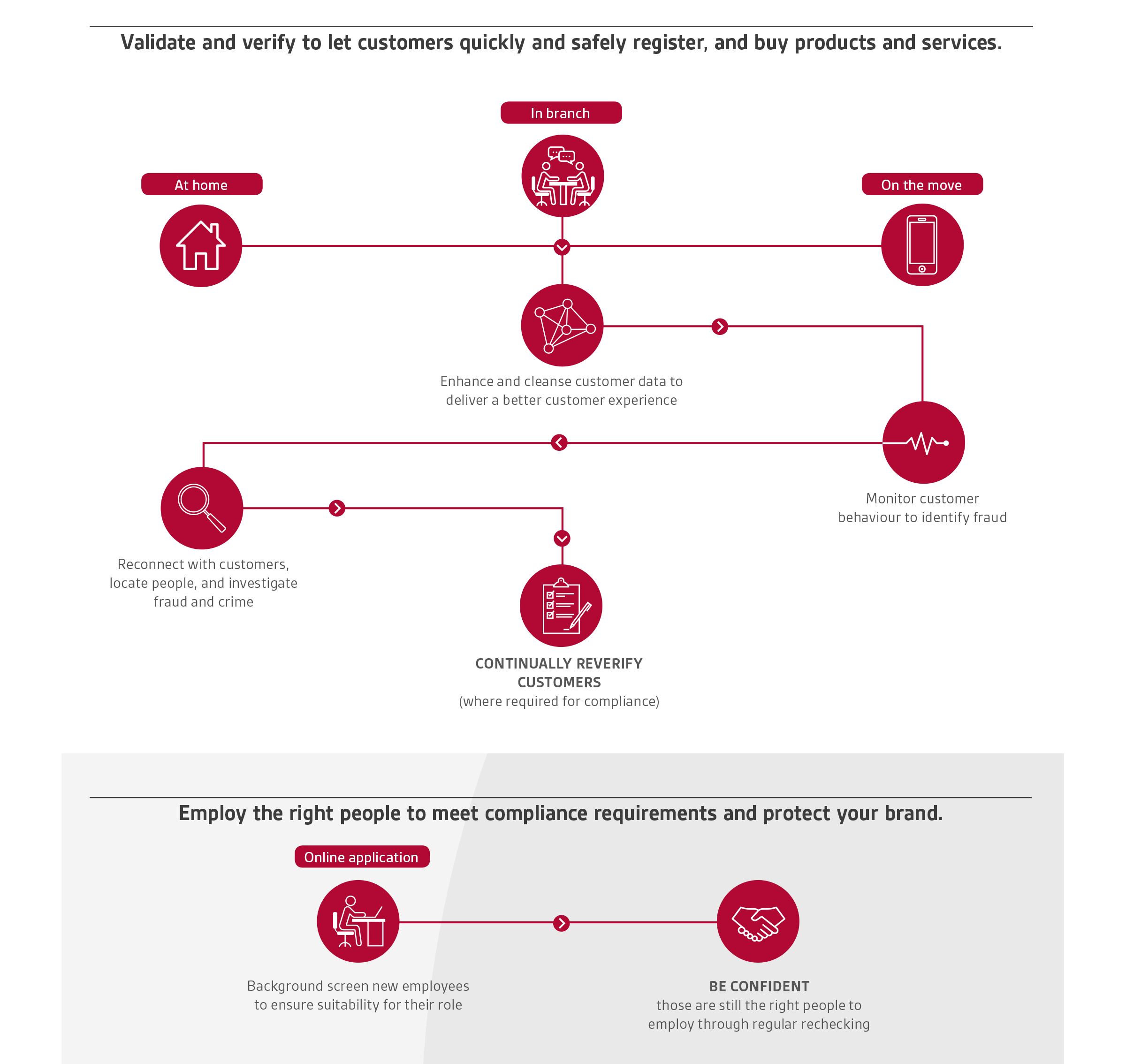 Where we're based
Headquartered in the UK, we've grown internationally via acquisition and have people in 20 countries.
Working at GBG
People engagement at GBG is consistently above 80%. We're always looking for the best talent to join our team.