How we help
We offer a series of solutions that help organisations quickly validate and verify the identity and location of their customers. Our products are built on an unparalleled breadth of data obtained from over 200 global partners. With our innovative technology we lead the world in location intelligence, detect fraud and can verify the identity of over 4.4 billion people globally.
We're trusted by brands across the world
Plus500 is now able to provide customers a smoother onboarding process, and this allows them to get more customers trading, in a faster fashion.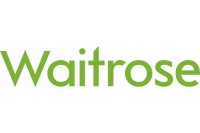 Waitrose have reduced their order review process by up to 50% and have additional confidence in the overall decisions they are now making with the help of GBG Connexus.
Working with GBG, MoneySupermarket is able to rapidly record accurate customer information and use this to help streamline our operational systems, subsequently offering the highest levels of online customer experience.
We chose GBG as they had a proven track record of success in the area of global identity verification. Even when we trialled the GBG ID3global service we saw that it could increase our fraud detection rates.
GBG process approximately 15,000 applications for ADIs and PDIs on an annual basis and continue to support applicants prior to the renewal of their registration. We will continue to work with GBG for another year. Our key performance indicators are always achieved, indicating that they deliver a prompt and accurate service to driving instructors.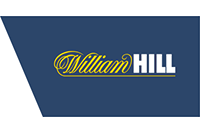 We are already working with GBG because of their diligence in extending basic social responsibility standards beyond that which operators are simply required to implement. Their technology safeguards against the risks of problem or underage gambling whilst supporting the business' objectives of becoming a truly global brand.
GBG Marketing Services were able to help Big Lottery to verify 90%+ by combining data from multiple sources, enabling a smoother and faster application process, identifying numerous potential fraud cases for investigation. GBG Marketing Services increased the level of validation on identity for Big Lottery to over 90%.
GBG's tracing solution has been a valuable addition to our fraud prevention toolbox - when our initial free trial ended, the fraud team missed it to the point that they asked when they could have it back! Our most important issue is not refusing non-fraudulent orders, and GBG's tracing solution allows us to quickly and reliably validate that details are genuine. There's no delay to orders and we can ensure that our customers are getting the best service possible. In my opinion, GBG's tracing solution is the 'in form' product for customer validation.
Thanks to GBG we can now be confident that the supporter database we have created is populated with the very latest and most accurate data. We have a duty of care to our supporters to spend the money we receive from them in the most advantageous of ways. Now there is more money to spend on patient care, and that is the bottom line.
---