Blog
GBG's Head of Gaming embarks on challenge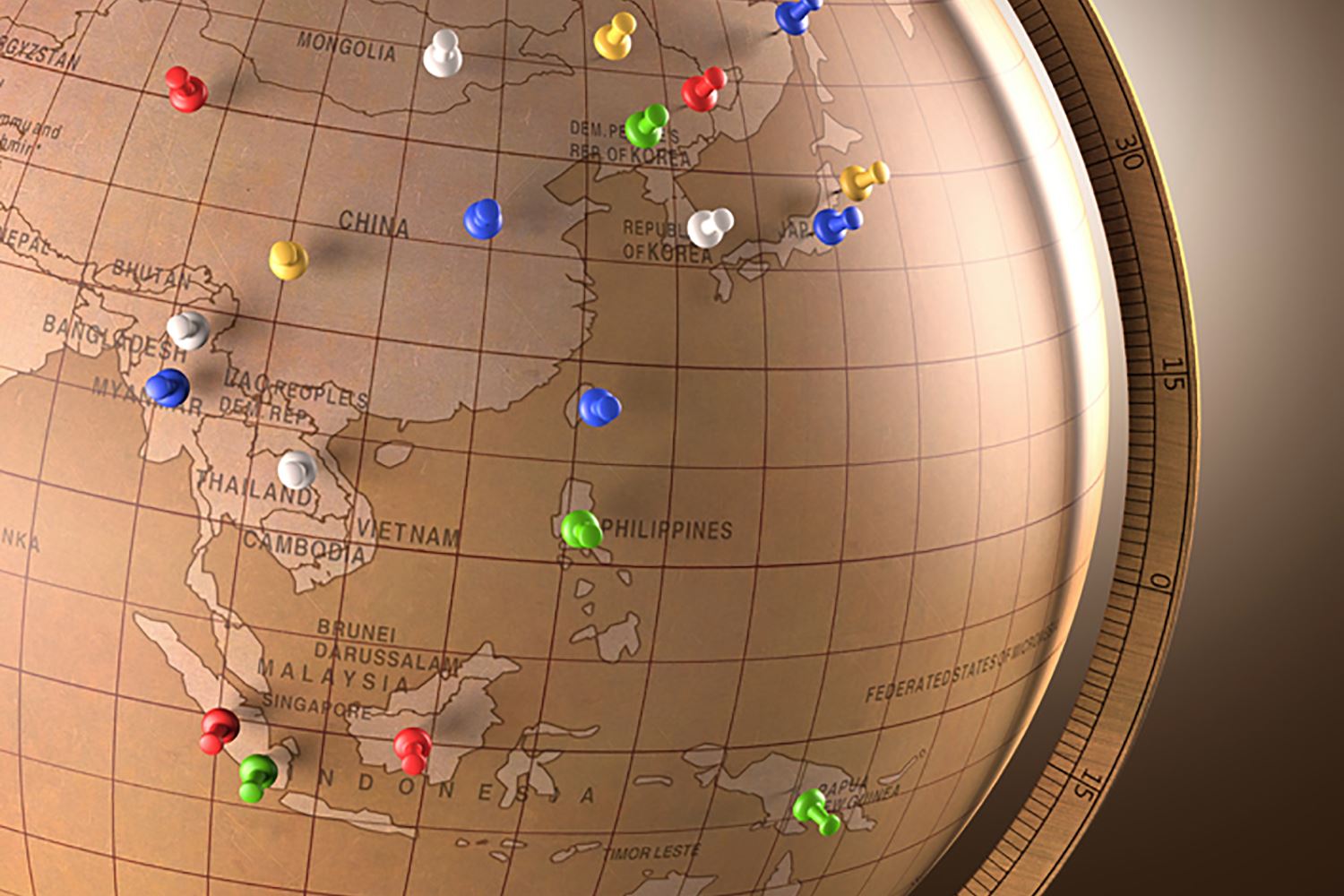 Pete Murray, GBG's Head of Gaming is embarking on a life-changing challenge over the next 53 days, taking part in the 'Clipper Round the World' yacht race. 
Today Pete, who has been a key member of the GBG team for over six years, sets sail from Whitsunday on the East Coast of Australia as part of Leg 5 of the Clipper Round The World challenge. 
This is a huge personal challenge for Pete who will be away from his wife and family until late March. He will cover 7,000 nautical miles, over 53 days, and he will have no phone, no personal communication tools and no shower! 
The first stretch is a 28 day sail from Whitsunday to Da Nang in Vietnam where the crew will enjoy a well-earned five day rest before they set sail for another 20 days taking them to Qingdao in China (this is where Beijing had their Olympic sailing). 
Whilst Pete is very excited about the challenge ahead, he has been feeling incredibly nervous and couldn't wait to get going today. He passes on his thanks to all those who have sent him 'Good Luck' messages and is looking forward to sharing his experiences with everyone on his return at the end of March. 
Whilst Pete's away he doesn't have access to any personal communication tools but the boat does so he has promised to keep us all up-to-date during the trip so watch this space for updates. 
This is one of the biggest challenges of the natural world and an endurance test like no other. With no previous sailing experience necessary, it's a record breaking 40,000 nautical mile race around the world on a 70-foot ocean racing yacht. All that is asked of participants is a good level of fitness, aged over 18 - and a thirst for adventure into the unknown. Divided into eight legs and 16 individual races, the crew can choose to complete the full circumnavigation or select individual legs. 
It is the only race in the world where the organisers supply a fleet of twelve identical racing yachts, each with a fully qualified skipper to safely guide the crew. 
Normally the domain of seasoned pros, this supreme challenge is taken on by ordinary, everyday people. Having completed a rigorous training course, participants are suited and booted in the latest extreme protection gear to commence the race of their lives - an unparalleled challenge where taxi drivers rub shoulders with chief executives, vicars mix with housewives, students work alongside bankers, and engineers team up with rugby players. 
It will be a huge personal challenge where we're sure Pete will have great fun bonding with his international crew and who will all create lifelong memories together. 
Good luck Pete and we look forward to hearing your updates!
More Information
Official site: www.clipperroundtheworld.com
The race:
12 boats
22 people on each boat
11 months
8 legs
16 races 
Pete's boat:  Da Nang Vietnam
Da Nang is a coastal holiday city in Vietnam and is the sponsor of Pete's boat.  The crew will get to spend 5 days in the city in late February before continuing on to China – he's hoping the city will put on one hell of a party!
http://clipperroundtheworld.com/team/da-nang/news 
His Skipper: 
Pete's skipper is Wendy Tuck (Wendo), she is the only female skipper, and a real sailing legend.  Pete is delighted Wendy is his skipper if only to prove to his 4 year old daughter she can do anything the boys can do!
http://clipperroundtheworld.com/team/da-nang/skipper 
Official charity:
Unicef for children is the official charity and Unicef and the Clipper Race are working together to make a safer world for children.  Clipper Race crews are taking on one of the greatest challenges on Earth, testing their wits, skills and courage in an endurance race across the toughest oceans. 
At the same time children around the world are experiencing even more dangerous challenges. They're facing violence, disease, hunger and the chaos of war and disaster. Millions of children are suffering and dying needlessly. This is wrong and the Clipper Race is helping Unicef to change it. 
Some interesting videos: 
This is filmed on Pete's boat as it won its class in the Sydney to Hobart over Christmas.
https://www.facebook.com/dailytelegraph/videos/10153161735196105/?theater 
And this is just cool: Alex, the person doing this, skippered one of the boats around the world in the last race – Pete has confirmed he will NOT be doing this!
https://www.youtube.com/watch?v=y4loB_UGxw8 
Race updates: 
http://clipperroundtheworld.com/race/standings
Updated hourly, you can click on the icon of each boat and it gives you things like the speed it is doing.