Blog
Life at GBG with our Head of New Proposition Development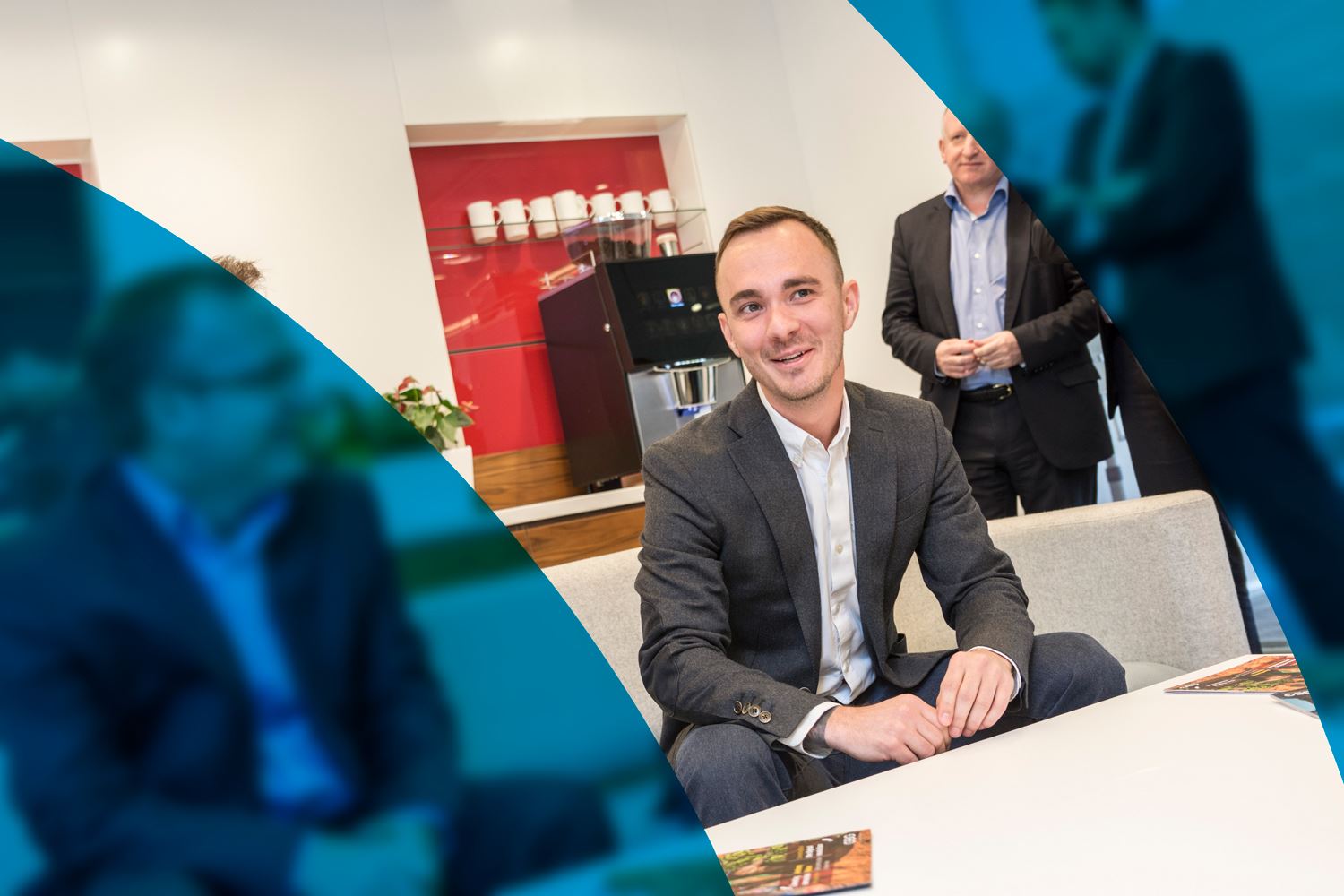 In the first of our new blog series showcasing the incredibly talented people we have here at GBG, we spoke to our Head of New Proposition Development Gareth Stephens.
How long have you worked for GBG?
I've worked for GBG for over 10 years now - April 10th 2006 was my first day to be exact. I remember it well as it was about a week or so before one of the legendary financial year 'kick-off' events. I had no idea what they were at the time and was still doing my induction, but it was a great way for me to hear the senior management outline their vision for the business and how we'd done that year. The free bar helped me get to know a few people too, and bizarrely the beers that were had back then were with people that I work very closely with today; just in very different capacities.
Where are you based?
I'm based in Chester just a few miles away from the business park, and within stumbling distance of the racecourse (very handy when said 'kick-offs' are held there).  I could and probably should walk or cycle to the office each day, but I barely get any use out of my car so use it as an excuse to keep warm away from our lovely British weather.
Tell us what you do at GBG? What are the key responsibilities of your role?
Well my job title is Head of New Proposition Development which is essentially aimed at looking 5-10 years ahead and investigating the technology and market trends to see where GBG might have opportunities or threats, and recommending plans for each. On the side I look after the VOS work, although as that has matured over the last year or so that is becoming much more 'business as usual' which is how it should be. I can also be found running Innovation sessions to help solve random problems across the group, and also helping with Product Delivery challenges wherever they may arise. When you've been at GBG for so long and have done a variety of roles, you tend to pick up responsibilities that follow you around and can't shake off - but as much as I say that, I always enjoy helping out where I can as it's always interesting work. 
What was your background before you came to GBG?
I had just one year in business before I joined GBG and that had been in manufacturing, which I realised quickly was not me.  Before that I'd earned a degree in Computer Science from the University of Liverpool, where I did my dissertation on salmon migration modelling.  I know what manmade and natural factors can effect salmon migration, even to the level of how many dams and fishing spots you can have per square mile of river for a sustainable migration. I wish I didn't though, as it's never proven useful to this day.
What attracted you to join GBG and to work in the area of identity data intelligence?
I'm a software guy and had already launched my own online game (Poker Sharks) by the age of 21, which had 25,000 players at its peak. I hadn't really nailed the monetisation piece so I topped up my income with playing real poker online.  Eventually my luck ran out on that and after 12 months of running Poker Sharks and funding it with gambling, it was time to get a 'proper job'.  That's what my parents said anyway, as they thrust a job advert in my face that said "Helpdesk Support, Graduate role, based in Chester, GB Group".  I'd never heard of GB Group (we weren't GBG back then) but after a quick search online I figured it would be a good place to start, and would provide a regular enough income to move out (…and allow me to play more poker away from the prying eyes of the parents). Pretty early on into my time at this 'GB Group' company I soon developed a passion for the People and Products which drew me in more and more, and I've been here ever since.  I also turned my love of poker into a hobby as opposed to a fulltime income, much to the approval of my parents.
What has your experience been of GBG as a place to work?
For me, GBG has been an amazing place to work.  The company has evolved hugely over the last 10 years from the 40 or so people in a single Chester office to the 700+ that we have across the globe.  I've learnt a huge amount from the people I've worked with and it has made me better at what I do. GBG has really invested in me as a person too, which has accelerated my growth and ability to be valuable to the company and I really appreciate that.
I'm obsessed with technology in general and how it can improve our lives, and GBG's influence in the world of identity fits into so many key places in the new emerging world I really enjoy seeing if, when and how we can be part of this new world, and I think we can, in many big ways.
Has there been anything about GBG that's surprised you?
How much GBG genuinely cares about its people has always stood out.  Whenever I talk about the personal touches and company updates to my friends and family they are amazed as the companies they work for barely does any of that. For me it feels normal, but I acknowledge it certainly isn't so really appreciate the effort that goes into the personal touches that really make a difference.
What differentiates GBG from other companies you've worked for?
I don't have a lot to compare GBG too seeing as I've spend 90% of my working life here. I have however worked on a fair few of our customers' sites when installing our products or talking about new propositions, and there are probably two things that I'd say make us different from companies I've observed or heard about:
Number one would be our people.  I know everyone says this, but I have worked on a lot of high pressure projects over the years and they haven't all gone smoothly - but they are probably the ones I learnt the most from, and now have the closest working relationships with the people that had to dig in and get us out of the situation.  These challenging situations can be scary when you don't know how to deal with them, but when you have high quality people willing to put in the hard work who have been with you many times before, the challenging days can be just as fun as any other, if not more.  This is hugely contrasted with when I've worked on customer sites in similar situations and I can assure you they aren't having 'fun' when these situations arise.
Number two would be the size of the opportunity that lies ahead for GBG.  When I started we were pretty much an 'address lookup company' and we were just migrating our services online, which was a huge deal at the time. The markets we played in were mature and barely growing and the future looked bleak, fast forwarding to today the address lookup market has evolved into a global one, plus we have a host of strong products and propositions that are targeted at billion dollar markets.  We only need to win a small part of a few of these markets and it can revolutionise GBG even more than it has in the last 10 years.
What advice would you give to someone looking to follow in your footsteps?
I do have a mantra that I set out for myself at GBG a while back, and it is cheesy but I can explain; the mantra is 'be awesome'.  The general way I implement that is to ask myself after every interaction or piece of work, 'was that awesome?'  If the answer is yes, then I'm on track, if it was a no, then I need to fix it.  It's simple, but I find very effective as I've found myself hovering over the 'send' button numerous times and asked myself the question and arrived at a 'no', which means the send button doesn't get pressed until it's a 'yes'.
You can apply that to every job or activity you ever do and it has worked well for me.
Oh, I'd also add to have a plan.  A good way to start one is to understand your strengths and look to improve those the best you can then figure out a place that you can leverage these to create the most value for GBG.  Along the way various opportunities will present themselves, and provided I think I can 'be awesome' at it, and it adheres to the plan I have for myself, then I jump in with both feet.
Anything else you'd like to add?
Thanks for asking the questions and I hope I don't get too much stick for the 'be awesome' thing…
Would you like to join our amazing people here at GBG? Visit our LinkedIn page to keep up to date with the roles we have available.