Blog
5 Ways Businesses Can Be Smarter With Social Media Data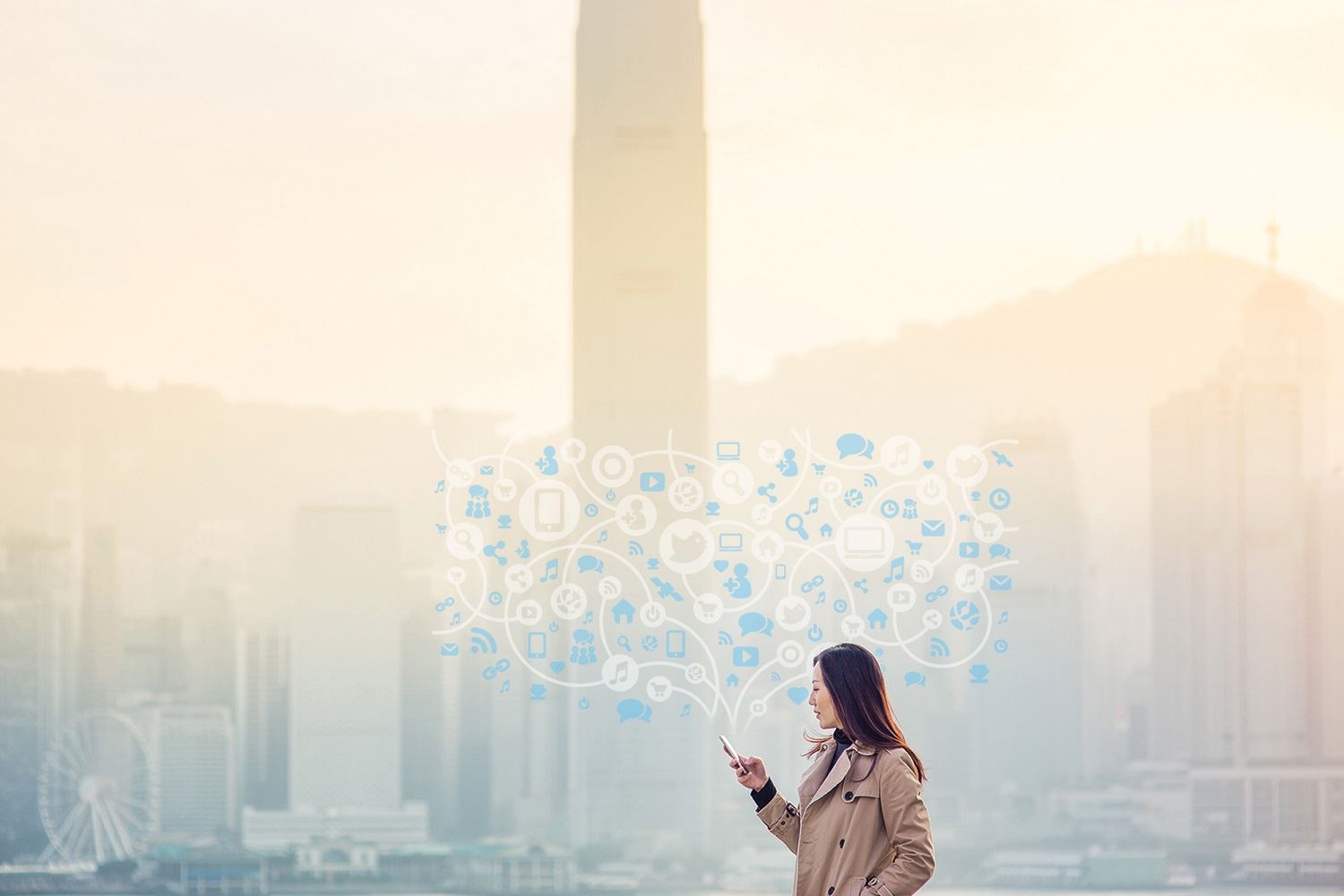 A blog post by Michael McDonagh, Business Development Manager, OSINT (Open Source Intelligence Tool)
Social media has completely revolutionised the way we live and do business. Most of us have at least one social media account we regularly use. In fact, research reveals there will be 2.62 billion social media users worldwide by 2018.
Whilst that's a lot of people, wouldn't it be better from your business's point of view if you could learn more about those users' identities, what they like and dislike, how they behave and how they react?
Organisations today need tools to open up the world of social media. With these they can better understand the social data that is publicly available, then create strategies to use this data to movee their business forward.
Here are five ways your business can be smarter with social media data insight and get the cutting edge over the competition.
1. Brand Protection
If you've spent any longer than 20 seconds on Twitter before, you will have seen examples of businesses putting out fires on their social media accounts.
From disgruntled customers taking their issues online, to so-called trolls that enjoy making a nuisance online. It's a continuous job for social media managers to monitor social channels.
Negative posts from customers can be tremendously damaging to a brand, so a swift response is critical.
Using a social media intelligence tool like platform gives you extra time and vision to mitigate issues getting out of hand through specific notifications and alerts. Preventing a tweet from grabbing the attention of a journalist or blogger, and making the national news. This could, ultimately throw your brand and reputation under the bus so you need to protect against it with smart social media monitoring.
2. Customer Acquisition
Have you ever seen one of the many Disney fairy tales where a princess has rebuked the advances of a handsome prince, leading to every man in the village scrambling to win her over?
That's what I see when a customer posts a negative comment on a business' social page and their competitors come chiming in, in a bid to charm their way into the disgruntled customer's pockets.
You need a level of intelligence so you can address the needs of your target audience specifically by qualifying their interests. Social intelligence tools can give you geo-tagged information based on keywords. So, if you're a leading pizza restaurant and you want to know who is eating pizza from your competitors in Glasgow, draw a geo-fence around the city, add in the keywords you're interested in and watch all those hungry user updates flash before your eyes.
This level of insight and intelligence is vital so you can stay that step ahead of your competition and make business critical decisions on strategy and direction. 
3. Employer Brand and Internal Policy
Accessing social media is now easier than ever. Apps on desktops, phones and even watches means you have multiple ways of getting online and sharing information.
This simplicity, however, has created a new problem for employers who want to keep certain elements of their business confidential and secure, not shared online by employees. This is why more organisations are introducing social media policies to help monitor activity, especially where company confidentiality can be compromised.
But keeping on top of it is easier said than done.
What we've found is by geo-fencing any of your company locations makes monitoring social media activity in your business easy and achievable.
Even better, with GBG's OSINT platform you can set up an alert system that will automatically notify you of any social media activity happening within your search criteria so you can act swiftly to maintain your policies and mitigate potential damage to your employer brand.
Brand protection is just as important internally as it is externally. Quickly identifying troublesome or disgruntled employees online can prevent a potential HR crisis and save you a lot of time.
4. Customer and Market Insight
Customer and market insight functions have been used by businesses for a number of years. They give companies the edge over the competition, based on knowledge and trend analysis.
However, social media opens up a completely new angle. In fact, it gives a much wider view of the networks and gauge the health of your market.
How many competitors do you really have and how many people are following them? What's the distribution of followers and do you share common fans across your networks?
Understanding what your customers need and want, as well as painting a picture of the overall market and the general strategic direction, allows businesses that use social intelligence tools to make business-critical decisions.
5. Security
We all know physical security and observation is necessary for many types of organisation. But extending this security through greater digital means is equally as important, and for all businesses.
Understanding the social media activity happening within your business gives you levels of insight into safety and security you will never have been able to see before.
But of course, it doesn't have to be in your own premises.
I speak to a lot of football clubs who have vested interests in the route into the stadium, the training ground, certain pubs and areas of the town, plus the 'away team's' stadiums and cities too.
Their CCTV will only reach so far, so having eyes on the ground to enable you're proactive in security measures is vital. This is why we see so many security professionals using GBG's OSINT platform to geo-fence dozens of areas of interest and monitor the social data this provides. It gives them more intelligence, which enables them to keep their fans safe.
If you're interested in understanding more about how GBG's can help you use social media intelligence to make business critical decisions, and stay ahead of the competition, please drop me a note: Michael.mcdonagh@gbgplc.com.