Blog
Life at GBG - Team building for a better community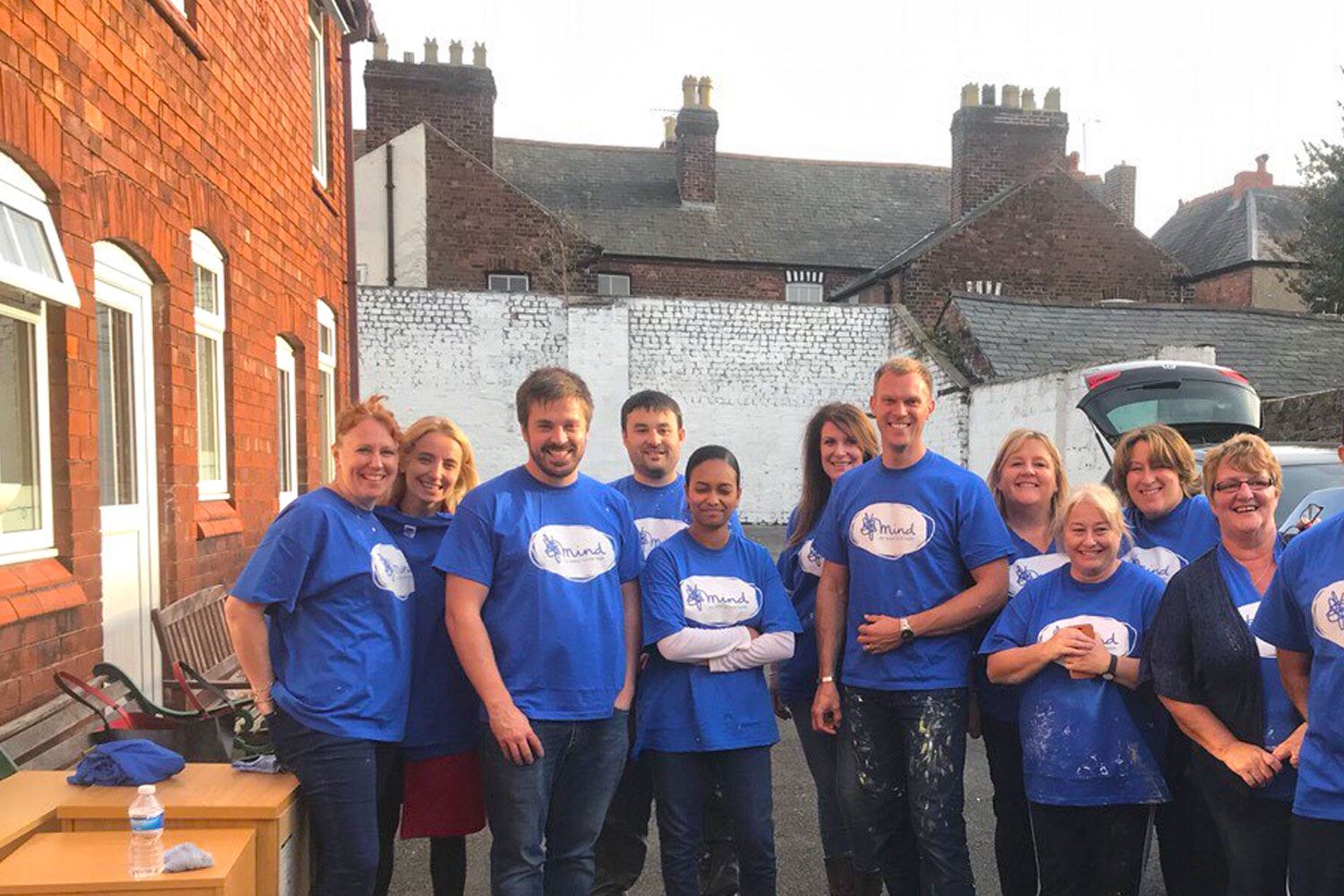 A blog post by Marta Cherrill, Head of Talent Attraction
They say 'a team that plays together, stays together', and GBG's People Team certainly showed that this month. We're encouraged to gather regularly and do something sociable, not necessarily work-related, but something that brings us together.
This time, we wanted to give something back to the community to combine our team spirit with something socially useful. So we grabbed our paint brushes and headed to the Chester branch of Mind, a UK charity that supports people with mental health needs, as the office was in desperate need of a makeover.
GBG's People Team is spread across Europe, Australia and Turkey, so getting together in person is no easy feat! But we gathered on a blustery morning, excited to be spending time together and having fun, whilst helping out such a worthy cause. The mood of excitement was palatable.
The team got to work with painting the offices and refreshing the car park in high spirits, quickly working out that there were 'decorating pros' among us, with Sarah Lusk and Almarni Kahn taking to the rollers like fish in water! The work progressed at lightning speed. It didn't even feel like work – so much fun was being had.
Our final task of the day was to change the furniture and fittings. Out with the old chairs and lamps, and in with super comfy armchairs, moody lights and an inviting meeting area. After 6 hours, the place was completely transformed. Beautiful furnishings, coordinated colour walls, even little details such as picture frames, plants and cushions were taken care of to make it look like a brand new room.
Overall, we all experienced something very special that day. When the Mind team came to look at their new and improved office, the reaction was priceless. They told us the new space will "support a much more positive experience for the clients" and this made it all worthwhile.
To be a part of something like this and to give the People Team and GBG the chance to make a positive contribution into our local community was a truly unique experience. We would like to thank all our brave painters and decorators, and Mind for giving us the chance to get involved. Until next time!
Interested in joining our amazing people at GBG? Take a look at the current vacancies on our careers page and LinkedIn, or check out what the team are saying on Glassdoor.