Personal identity
Taking digital identity to the high street
An interview with Timpson Group's Will Lankston
The world of identity is changing. Not a day goes by without new stories of identity theft and fraud, struggles with technology and the processes designed to prove identity or the need for organisations to take an open, inclusive approach, especially around the provision of financial services.
Through all this, a new generation of identity pioneers is emerging – in particular, through innovations in FinTech and personal information management services, as featured in the last edition of INSIDE. An interesting addition to this list is the UK's Timpson Group, best known for its high street key-cutting, shoe repair and dry cleaning outlets.
Employing 4,200 people, this family-owned company has a strong ethos of inclusivity and innovation. It is renowned for its programme of offering employment to ex-offenders.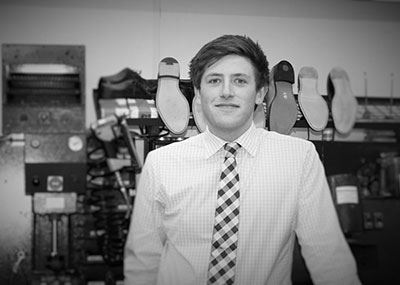 We talk to Will Lankston, head of the Group's identity service, to find out more about Timpson's motivations and aspirations – and what might lie ahead.
What prompted you to get involved in the world of 'identity'?
Within the group, we provide ID photo services in Timpson, Max Spielman and the Snappy Snaps shops. So I guess you could say we've been involved in identity in one way or another for quite some time! As the digital economy has grown, we're very conscious that there are still large groups of people who can't access all services as quickly and easily as they might. We recognised that we could use our existing physical shop infrastructure to help customers get online. This could be anything from assisting an older person to complete an online transaction, to supporting someone with a low credit footprint to set up a bank account. Through a physical check, we can provide a more robust level of identity assurance.
How does this work in practice?
Branch colleagues will help people through the process of creating their own digital identity. We believe that about 10% of people would rather go to a trusted partner on the high street to get personal help. As demand and adoption extends across all areas of the population, we'll be there to keep the process simple for those who'd rather not go online alone. We'll also be there to provide identity checks for those who require a higher level of assurance, for example to complete a mortgage or passport application.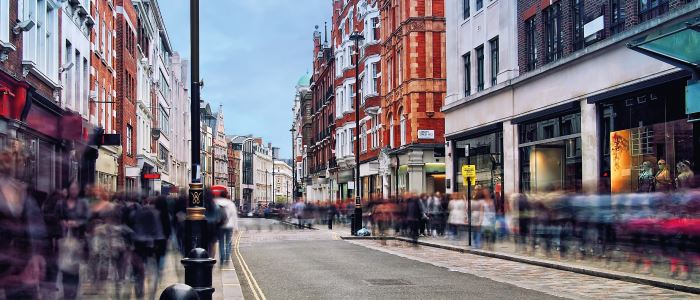 How do you use identity technology to support the needs of the digitally excluded?
First, we'll help anyone struggling to complete any form of online process. This will help them create the digital identity that we believe will become an increasingly important part of our society. Secondly, we'll verify a customer's digital identity to the higher level of assurance demanded by the majority of financial and government institutions.
What can we expect next?
We're all part of a much bigger identity ecosystem, something that takes time to develop. Technology both drives and enables innovation. Some innovations, like smartphone scanners, make an existing process really quick and easy. In other areas, we think that opening up new data sources through the open banking standard will encourage FinTech companies to come up with new ways for us to manage our personal finances.
We'll be here to make sure that everyone – not just digital experts – has a fair chance of accessing the same benefits.
As more of our important documents go digital, people will want a safe place to store them. That's why we've come up with the idea of an online digital vault. It's a hyper-secure online place where we can safely keep the digital versions of things like a birth certificate, marriage licence or mortgage agreement. A digital vault will become the alternative to the family file or lockbox where most people store their important paper documents today.