Personal identity
Unleash the power of Me
Over the last 10 years, data has powered a massive transformation in our economy. Sharing robust data offers huge potential for businesses and individuals, but only if it is underpinned by trust. We spoke to Liz Brandt, CEO of digital strategy consultancy Ctrl-Shift, about the rise of a Personal Information Economy that is set to disrupt the way we do business.
Rather than relying on organisations to collect and manage our data on our behalf, what if we could do that ourselves? And control how and where it gets used? The Personal Information Economy (PIE) and new services already under development will empower us as individuals to collect and use our personal data for the things that matter to us.
Today our personal information is widely recognised as an asset.
It is the basis for the high valuations of companies with hundreds of new services in the technology space alone, including Personal Information Management Services (PIMS) that will offer a direct solution to help consumers share data that will improve their daily lives.
PIMS operate under an emerging commercial model that we call "Me2B".
Imagine a world where you are in control. You only share the data you want to for a specific purpose that you have identified as useful. Your data sits within a personal information store on your computer or mobile phone – wherever you want. And you choose which of your data to release, probably without ever filling in another form. We see at least one new PIMS launched every week by both entrepreneurial start-ups and established businesses. As the sector grows, we predict that the market for PIMS will be worth £16.5 billion worldwide, a significant contributor to our future economy.
Why do consumers want PIE?
Ultimately, consumers want the quickest and easiest route to getting things done. While there is increasing awareness of the value of data, there is a sense that current data relationships put power in the hands of organisations, not the individual owner. That explains, for example, the huge rise in the use of ad-blocking software online.
Over 80% of consumers in the EU and US want to block ads and nearly 200m people regularly use an ad-blocker on desktop computers.
That tells us that people don't want to give their data to companies, only to be bombarded with information they perceive to be irrelevant. Giving consumers the freedom to engage only with the organisations they trust will lead to radical new services that benefit the consumer first – demonstrating real value and making people's lives run smoother, faster.
What are businesses doing about PIE?
By transforming how businesses operate, the Personal Information Economy opens up tremendous opportunities for innovative business models, products and services. It creates new revenue streams for those that embrace it.
Global businesses, from Facebook and Suncorp to the BBC, BT, RBS and Intel, are waking up to the opportunities found in the PIE. They are looking to design new business models based around their end users, with customers sharing relevant data ranging from personal contact information to insights into behaviours and preferences. The trade-off is that they get a highly personalised service that is relevant directly to them. In this early PIMS development phase, it is mainly established brands that are exploring the potential. However, the disrupters are just around the corner and the next wave of the digital revolution is on course to turn traditional data-based processes upside-down.
What are the risks?
The move to Me2B commerce requires new skills, capabilities, technologies and processes. Metrics and mindsets will also change. New commercial models may create an adjustment in existing revenues, and managing that transition will present challenges for current income streams, margins and (potentially) shareholders.
But with a potential £16.5bn up for grabs, the biggest risk is in failing to act.
Laying strong foundations is vital. As with any transformation, organisations will need to map and understand the full operating environment, to recognise capabilities and weaknesses, constraints and opportunities, and know where the greatest value will be added in the short and longer term. With a clearly defined route map and a focus on the value for the consumer, the Personal Information Economy may well revitalise the essential interchange of data that is needed to underpin our digital world.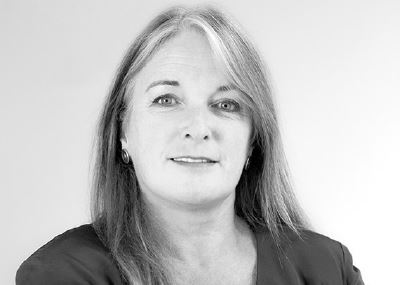 Liz Brandt
CEO of digital strategy consultancy Ctrl-Shift